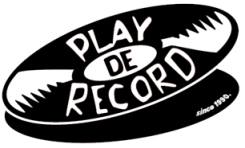 Play De Record has served the Toronto music community for over 25 years. A classic vinyl record store and one stop shop for Music lovers and DJs coming to our city.
Play De Record is one of few vinyl shops in the city that can properly classify itself as a DJ store. The venerable record purveyor has long been a destination for the city's medley of DJs—from the turntablists to the producers—and, in its heyday, even had international legends as heavy as Nas, Raekwon, and drum & bass trailblazer Goldie digging through their crates.
Essentially the same space that once supplied all of Toronto's radio DJs in the 90s, PDR still holds its collection of vinyl genres that range from rare Discogs to international records, and of course, their essential crates of vintage records sitting on the floor, which line the entire store.